Courses and Certificates
Not a diver jet?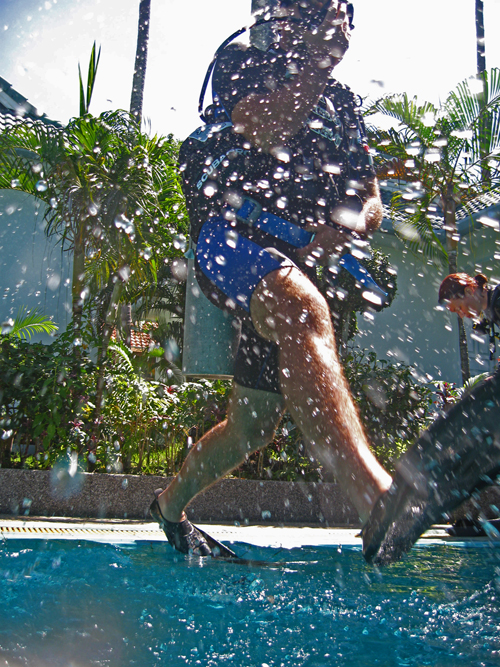 If you are planning to plunge into the water with aqualung, then you must seriously think of training to be a diver. Why do you need it? First of all, for your safety.
Diving is like driving a car. You can get behind the wheel without knowing how to operate the vehicle and not knowing traffic rules, but would that be safe and comfortable? Most likely not. The same is about diving: once you finish your training, you can feel yourself nice and comfortable underwater, relax and enjoy underwater world in all its beauty.
Learning how to dive is at least interesting, but it also has many other benefits: you'll be able to dive independently anywhere in the world, save money on diving (uncertified divers always pay more because of need for instructor's supervision), dive deeper, swim into caves, dive at night, etc.
---
Training and certification system / price
Nowadays there are many different organizations involved in teaching diving and diver certification. The choice of teaching organization in most cases is not critical for a successful training. Most courses in different systems are identical. All instructors in our company are PADI certified.
Prices include:
Insurance, food, refreshments, snacks, fruits, tanks, weights, equipment, English- or Russian-speaking dive master.

Prices do not include:
● Alcohol
● Dive computer: 400 THB/day
● Similan Islands National Marine Park entrance fees are 400 THB + 200 THB/day per diver

Certificate and study materials for each course are extra. The price of package 2 is 500 THB, including shipping of the certificate.
*Application and study materials – 8500 THB
The price for each course includes a necessary number of diving trips. You can to take your friends and relatives on board for additional fee.
↑
To the top